Plan A Wedding In 6 Months (Free Downloadable Checklist!)
So maybe you met your future Mr. and you knew immediately you two were meant to be. Whatever the story is, you have to know, it is 100% possible to plan a wedding within 6 months. This post will help you make sure you have all you need before your big day quickly approaches!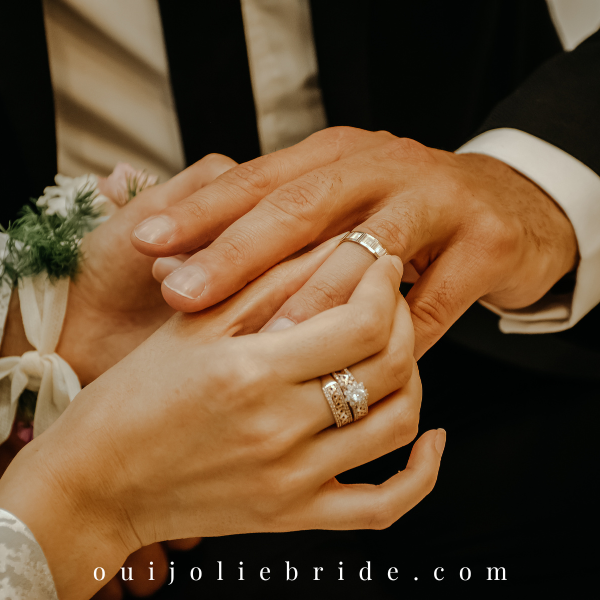 I remember meeting my husband several years ago and knowing something was so different about him. I wanted to be with him every waking second of the day. Even when I was sleeping I missed him. I loved everything about him and truly couldn't imagine my life without him in it. That was when I knew, he was the one. A true love story indeed! We wasted no time and knew what was meant to be, will be. So after only 3 months of dating, we got engaged and married within 6 months.
Was it a wild process and hard work? Yes! Do we regret having a wedding so soon? Absolutely not. Was it possible to plan a wedding within 6 months? Yes, easier than you think!
What Is The First Step In Planning A Wedding ?
The first step whether you plan a wedding in 6 months or not is to determine your wedding budget! This is a good time to really get a game plan and know what you are up against. Here are a few questions to consider when choosing your budget in the wedding planning process:
How much are you willing to spend to make this day what you want it to be.
How big do you want this wedding to be? Small and intimate or large and robust.
What are some things you absolutely NEED on your wedding day? Photographer, videographer, cake, flowers, etc.
Find a venue that fits into your budget
Get a wedding planner if that's what you want.
What To Secure 6 Months Prior To Your Wedding
When you realize you want a short engagement one of the first steps to planning is choosing your venue, securing main vendors, find your dream dress, secure a hotel for guests, create a wedding website, and schedule your engagement photos.
Schedule Your Engagement Photos
You'll want to schedule this now for obvious reasons. You of course want to show off your beautiful engagement ring and your new fiance' AKA love of your life! Most photographers can schedule an engagement shoot fairly quickly which is super nice! These photos can be used to send out for your save the dates, engagement party and bridal shower. If you end up liking the photos you can even ask if they would be open to being your wedding photographer. Knock out two birds with one stone!
Choosing Your Wedding Venue
This can be a little tricky when you have a short engagement. Create a list of all the venues you would love to get married at and give them a call with your wedding date to see if it's a possibility. When I planned my wedding 7 years ago, I was shocked at how easy it was to find a vendor so soon! Of course, it's best to be open minded and be flexible because there are certain times of the year where vendors will be busier than others. You may find it easier to get a Sunday or Friday at the place you want the most.
You could even go the route of planning a destination wedding. This was my first option when planning but it didn't work out how I had hoped for. Some couples want only a destination wedding and there's no compromising that. If that's you then it's a great idea to decide on a location and call around in that area for vendors just to make sure they can secure your wedding date.
Another great option that's fairly popular is getting married in a beautiful backyard. Everyone has that one family member who has an incredible backyard and you never know, they may be open to hosting your wedding there! It doesn't hurt to ask. Finding the right vendor 6 months out with give you plenty of time to really think of other things for your big day.
Secure Your Vendors
Now would be a great time to get in touch with photographers, videographers, florists, DJ's, and cake bakers. Many of these vendors book up pretty far in advance so it's best to get that out of the way ASAP! You can also join some local bridal planning groups on facebook and ask around in there. You would be surprised how a good connection will hook you up last minute.
Find Your Dream Wedding Dress
I know it can sound crazy but finding your dress 6 months before your wedding is highly recommended. Some wedding dress designers will take 4-6 months to get a dress to the bridal shop you went to. Maybe we might be a little biased, but we recommend going to a bridal boutique you feel at home at such as, Oui Jolie. We try our best to make our bridal boutique, Oui Jolie as comfortable as possible. We are all about making our bride's experience laid back and fun. Choosing your dream dress should be fun and exciting not stressful and overwhelming. Especially if you have a short period of time! Look for bridal shops that will fit the experience you want.
When you go to try on wedding dresses, if you are worried about a dress coming in on time you can always ask if you are able to purchase stock pieces. Stock pieces are dresses that bridal stores will have in store ready to be sold. Even better if you find one in your exact size, if not, you can always get it altered!
Securing Hotel For Wedding Guests
A day or two before your wedding ceremony your out-of-town guests will need a place to stay. Get an overall guest count before calling a hotel. Choosing the perfect hotel or airbnb ahead of time will ensure your guests have a secure place to stay. If you're choosing a hotel you'll want to book hotel room blocks. It blocks off several rooms that only your guests can book and oftentimes they will offer discounts for large parties. It'll also be nice to get that marked off your to-do list ahead of time. Your guests will thank you too!
5 Months Before Your Wedding Day
Choose Your Wedding Party
This can also be done 6 months before so that you can take your bridesmaids along for your dress shopping experience. Not totally necessary but a kind gesture. Choosing your wedding party soon will allow them to mentally prepare as well. They can know to block off their calendar for all important dates along the wedding journey.
Now is the time to figure out wedding attire for bridesmaids dresses and groomsmen. Getting this lined up will ensure everyone can pay for their attire in a timely manner. This is also a great time to establish a dress code and really set the mood for your big day. A lot of times the wedding parties attire will set the mood for the wedding ceremony.
Hire A Wedding Planner (optional)
This is not a necessary step but I had one for my wedding and it was well worth it. A wedding planner is your go to for all things planning. If you are feeling overwhelmed with decisions, they can point you in the right direction and take the stress away. They are especially amazing for the day of your wedding. A wedding planner will ensure everything runs smoothly and if something were to happen, they will handle the stress of it, not you.
Choose Your Guest List
Choosing who will be invited to your wedding is super important before sending out invitations. You may want a small guest list or a giant guest list, there is no wrong way. It's your big day so choose who you feel most comfortable with. Just keep in mind, the more guests you will invite, the more money you will spend. This is a great time to prioritize your budget and see what you can do within the range. It may also be a good idea to ask your parents about any guests you may not be thinking of.
Send Engagement Photos/Save The Dates
5 months before your big day, it's best to send out your save the dates so your friends and family can prepare ahead of time. This will allow them to mark off their calendar for your big day! You can even send digital save the dates if you want to save some money! This would be a great time to start your wedding website if you want one, you'll be able to share your website on your save the dates so that your family can keep up with any updates pertaining to your special day. The website should be included on your save the dates. You will also be able to set up your registry at this time and include it on both your website and save the dates. Its small details like this that makes your guest feel included!
4 Months Before Your Wedding Day
Hire Hair & Makeup Artist
Most really good hair stylist and makeup artists book up very fast! It's best to think about securing your date in advance!
Hire Rental Companies
Hire all rental companies, transportation companies, and anything that you are needing to rent. If you're wanting to rent tuxes for the groomsmen, do so now. How will you get to your wedding venue? How will you get to your reception? And lastly, how will you depart your reception? These are all great questions to think about 4 months ahead!
Get Wedding Bands
It can take several weeks for a wedding band to be ready or to arrive if ordered. Keep that in mind around 4 months prior to your wedding day. Going to the place your fiance' purchased your engagement ring may be the easiest since you can find the matching set! You can also pick out your grooms wedding ring at this time to ensure it arrives at the proper time.
3 Months Before Your Wedding Day
Send Wedding Invitations
Now that things are getting close, send out those beautiful invitations to your guests. If you are planning on getting married somewhere other than your current location you may want to send out invitations 4 months in advance. This will allow all traveling guests to plan in a timely manner.
Taste Testing
This is the fun part! Now is the time to do your taste testing for your food vendor to get your wedding menu set. Don't forget about dessert, set up a time with your wedding cake vendor for taste testing as well!
Schedule Your Honeymoon
Things are getting real. Talk with your fiance' about the honeymoon and settle on a place you would both enjoy. Are you traveling out of the country? Staying within the sates? Now is the time to schedule your honeymoon and make sure you can go where you'd both love!
2 Months Before Your Wedding Day
Marriage License
Now is the time to order your marriage license. You'll need to go to your country clerk to get this wonderfully important piece of paper! A quick google search should tell you where you need to go in your area to get your marriage license.
Hair and Makeup Trial
2 months before you will want to get with your hair and makeup artist to do a trial. This will ensure you are all on the same page with how you want your hair and makeup to be on your big day. You'll want your hair and makeup to match your wedding style whether that is simple, elegant, or fancy! They will know how to fix you up for the big day.
Parties
This is the perfect time to get your bridal shower, bachelorette and bachelor parties done. These are usually put together by the maid of honor and best man, so don't have to sweat the details. Have them plan this around the 3 month mark just to make sure it's all done for around this time!
1 Month Before Your Wedding Day
Confirm Everything
Now is the time to confirm with your DJ, Vendors, parents, wedding party etc. Make sure everyone has the same times and you are all on the same page!
Finalize All RSVP's
Most of your guest should have RSVP'ed by this point. This is now a good time to confirm the amount of seats you will need at your venue and reception.
Pack For Honeymoon
The long awaited honeymoon is soon here! Get your fiance' and pack together so you are both ready to go. Whether you choose to leave directly after the wedding or the day after, you want to be ready to go so you don't have to stress.
Get Married
Now it's time, all of the planning and anticipation have come and gone. It's time to walk down the aisle and join together in marriage. Enjoy the big day and don't sweat over the small things, you only get to do this thing once so live it up and be present!
Don't forget to download your wedding checklist! From all of us here at Oui Jolie Bride, congratulations on your engagement. Share in the comments below how long your engagement was?