10 Meaningful Gift Ideas From the Maid Of Honor to The Bride
So your bestie is getting married and has asked you to be the maid of honor. Cue the happy tears! What an amazing time to support your bff during the most exciting time of her life. You probably grew up with the bride to be or maybe you met in college, either way you're her best friend and have a special bond. It doesn't matter how long you've known each other, there are some amazing heartfelt gifts you can give to her on the big day!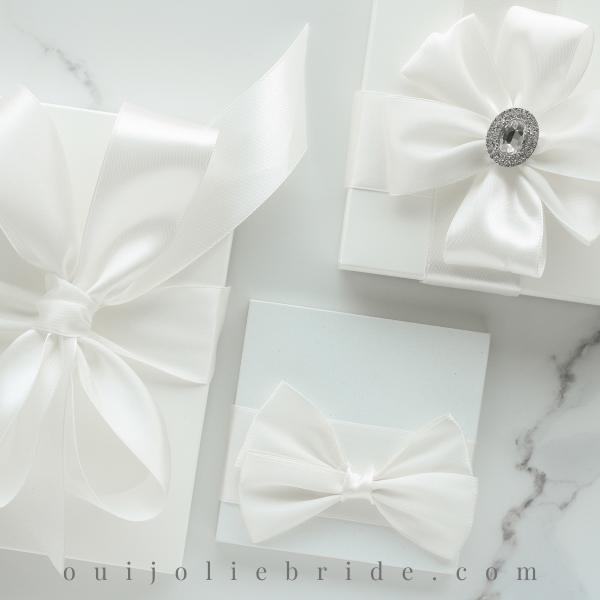 As a maid of honor (or matron of honor) you have quite the responsibility. You were chosen by the bride because she knew that you could handle the task of being in charge. Not that you need to plan the wedding, but it's your job to make sure everything goes as smoothly as possible on her wedding day. No pressure right?! Aside from the big day you will be planning the bachelorette party, helping with the bridal shower (or wedding shower), wedding dress shopping, and making sure the bride's train stays nice and pretty throughout the wedding.
I remember being the maid of honor for my closest friend and cousin. It was such a sweet time but I truly had no idea what all being a maid of honor entailed. I was so young (20) and this experience taught me so much! Now is the time to really focus on your best friend and see what she would like her experience to be like. Is she more reserved and wants more of a private experience or is she more outgoing and wants to experience ALL of the bridal stuff. Either way, it's her and her fiancé's big day and you're there to take the stress away so that the beautiful bride can enjoy her day!
Choosing The Perfect Gift
Choosing the perfect maid of honor gift for the soon to be bride has never been easier. There are SO many exciting and beautiful gifts out there for brides compared to 10-15 years ago when the internet was still evolving. Now more than ever, the internet has so many great resources you can turn to when looking for meaningful and unique gifts as the maid of honor. Of course there is a wide price range, but you can find a very sentimental gift for the bride to be anywhere from $20-$200. It all depends on how much you are wanting to spend and what you would like to give her on the big day! Etsy is a great place to look because they have the best wedding gifts from small businesses.
Remember, you are the maid of honor. This gift is special and a great way to express your love toward your best friend for a huge milestone in her life.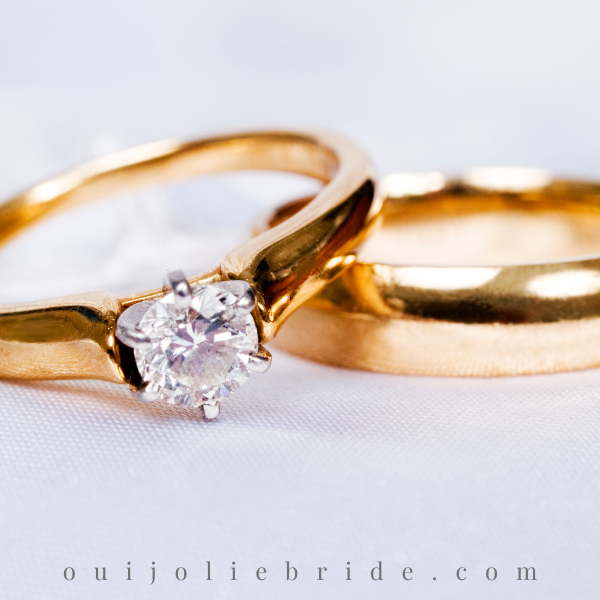 Personalized Ring Dish With Wedding Date
What better gift to give than to share the couples initials and wedding date on a jewelry dish. This dish can hold their wedding rings and is a great reminder of their special day. This keepsake is so sweet and sentimental. Not only that but it's incredibly adorable! Jewelry dishes can run anywhere from $15-$30, the one linked here starts at $19.
Personalized Charcuterie/Cheese Board
In the last 5 years, cheese and charcuterie boards have become SO popular. This board in particular has the couple's last name and wedding year engraved on it as well. With the look of soft light wood and a nice marble touch, this set truly is beautiful. I'd imagine you would have one happy couple if you gave this beautiful gift. The set linked is $89 but there are other options closer to $30-$50 range if you need to keep your budget on the smaller side. The perfect wedding gift in my opinion because it is a practical gift that will get used often!
Bridal Denim Jacket
This is a newer trend that I so wish would have been popular when I got married. Bridal denim jackets are an adorable way to showcase the bride to be's new last name. It's designed with pearls and sometimes jewels, all depending on what the bride likes. This is a great gift to give before the bachelorette party so the bride can wear it wherever the bridal party decides to go! She can even wear it for her and her new husbands departure out of the reception venue. It's a great addition for the big day! Bridal denim jackets usually cost anywhere from $25-$50. The one linked here is on sale for $24 regular price $59!
Bride-To-Be Gift Box
Gift boxes are the perfect way to give multiple items that aren't super costly. This is also an adorable and exciting gift for the bride to open on her big day. It's a thoughtful gift that can be easily customized. The one linked her has a tumble that says "bride", scented candle with cute white matches, and an adorable silk scrunchy that says "to have and to hold your hair back". I mean, how adorable is that? This gift set cost around $63 but they can range from $20-$80 depending on the company you order from! You can even make your own gift box to make it a more personal gift to include all of the brides favorite things. Coffee mug, lip balm, gift card, and face mask are all ideas to create your own. Don't forget to add a heartfelt message to make it extra special!
Personalized Throw Pillow
Personalized throw pillows are an adorable way to share the couples last name and year that they were married. It's a sentimental touch to their home decor and a great reminder of their wedding day. It's such a sweet gift that any bride would love! Personalized throw pillows can range from $15-$30, the one listed here is $30!
Bridal Tote Bag
This is essentially a tote that has either "bride" or the couples new last name monogrammed on it. This is an adorable gift especially if the newly weds are going on a beach honeymoon or maybe they have a destination wedding. If not, it's still an adorable tote for the bride to use on her wedding day to carry all of her stuff around to the venue she will be getting ready at! Most range anywhere from $30-$50, the one linked here from an Etsy seller is $30.74.
Custom Bridal Hanger
These have become so popular and for great reason! Bridal hangers are the perfect addition to show off the bride's new last name and her bridal dress all at the same time. This is a thoughtful way to get a beautiful wedding picture as well! Some come with rose gold metal, while others are made with sterling silver. It all depends on the bride and what you think she would like the best. Most bridal hanger will range from $15-$40, the one linked here is regular price $15.49.
Bride Robe
Getting ready on the wedding day has never been more fun, especially with a bridal robe! These add such a special touch to the getting ready photos. This would be an adorable gift to the bride on her big day. You can even get matching a pajama set for all of the bridesmaids! The one linked here has a set for $16.
Bride Sweatshirt
Need we say more? Who doesn't love a comfy sweatshirt that says "bride" on it? This is a fun way to showcase the new bride to be and make her feel extra special! This one says "wifey" and is so comfy looking! The one linked is $18 but the can range from $18-$30 depending on the seller.
Bridal Jewelry
This is more of a sentimental gift. A gift such as jewelry is usually a sign of how close you two are. Obviously, it's little on the pricey side but it's a great option if you want to do something extra special for the bride. You can get a necklace with the wedding date, a bracelet with the wedding date, or even the couples initials. These adorable 14k gold initial necklaces would last such a long time and are beautiful costing around $100. You can however find some cheaper for $16-$30.
Those are some of our top picks for maid of honor gifts to the bride. They are some great gift ideas if you are not sure what your bff would like. These should spark some ideas or maybe you know which she would love out of the list above. Whatever you choose, will be great and greatly appreciated by the bride to be!
What are some gift ideas you have? Have you ever been a maid of honor before? Let us know in the comments below!