20 Unique Gift Ideas For The Bride To Be That She'll Love
Shopping for the bride to be has never never been easier thanks to the internet. There are so many great gifts you can find that are not only useful but make a thoughtful gift. In today's post we'll go over 20 unique gifts for the bride that she will actually love!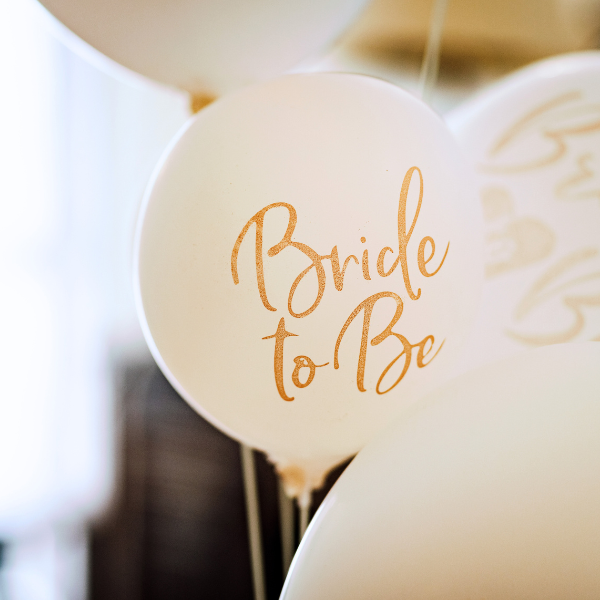 When shopping for the bride, it's important to think about her like and dislikes. Every bride is so unique and their style will vary. If you're buying a gift for the bride to be you probably know her pretty well. Or maybe you are one of the distant family members that doesn't know the bride too well. Either way, these thoughtful gift options will be sure to make any bride happy!
When To Give The Gift?
Usually if it's a gift specifically for the bride, it's for a bridal shower. It may be though, that you're the maid of honor, mother of the groom, or maybe a bridesmaid. If that's the case you'll want to know when to give the gift. Usually most bridesmaids will purchase the gift and give it on the day of the wedding. Unless of course the bride has a bridal shower. In this case, she may have a wedding registry that would be super helpful for you! 
If there isn't plans for a wedding or bridal shower, you will want to give the gift according to it's purpose. If you're purchasing a bridal robe, you would want to give it before the day of the wedding. Maybe you're purchasing a picture frame that has the new Mrs.'s last name, you can always give it after the wedding so she has something to put their picture in.
There's really no wrong time to give a gift but just remember to be mindful if she can use the gift before or for her wedding date.
Miss to Mrs. Subscription Boxes
This is a brilliant idea to gift to a bride. It's a subscription bride box that a bride receives each month leading up to her wedding and even honeymoon. She will receive a box prior to each stage of wedding planning. There is even a box for the day of the wedding + honeymoon as well. Each box will have essentials applicable to each stage of wedding planning. You could pay for the entire subscription that way the bride receives the full experience!
Bridal Towel or Sun Hat
Maybe the bride is planning a bachelorette party to the beach. A customized towel and sun hat would be absolutely adorable to give! There's no better way to scream "I'm getting married" then this! Make sure you snap some adorable pictures of her with her hat and towel on the beach. That's a picture to frame for sure.
Bride and Groom Hat
Let's not forget about the groom! These adorable bride and groom hats are a fun way to show off the happy couple. Give to them before the two head off on their honeymoon at the end of their wedding reception . It makes the perfect addition to a romantic honeymoon.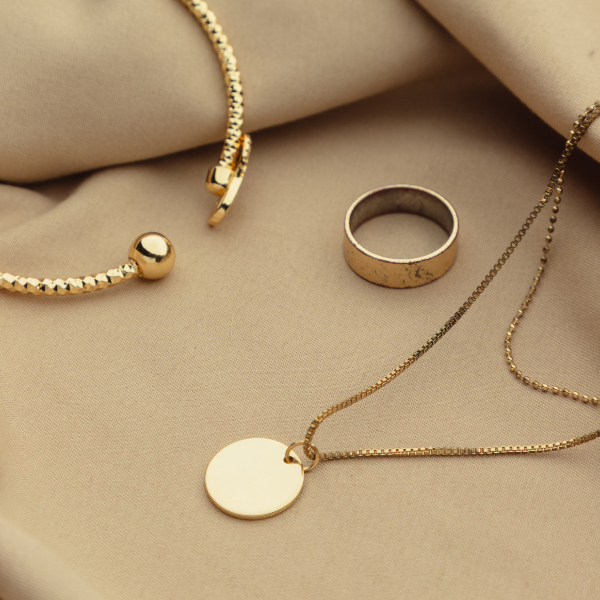 Jewelry
This is a more sentimental gift and would usually be give by the soon to be husband or parents. What woman doesn't love jewelry? Especially a beautiful sterling silver necklace with her new initials or maybe even gold if that's her thing. If you're the mother of the bride you can crank it up a notch and purchase some beautiful, yet simple diamond earrings for the special occasion. This is a personal gift and great option for close family members to give to the bride. You can even purchase a beautiful ring dish or jewelry holder to go with it that has the couple's new last name on it.
DIY Bride Gift Box
If you don't feel to purchasing a whole subscription for the bride, you can create you're own box! Find a beautiful box or even tote bag that can be reused and fill with all the things a bride would love. You can throw in a custom mug, lip balm, pajama set, ring box, gift card to a restaurant or maybe to get a massege, or maybe even a custom cutting board. The options are endless when it comes to creating your own DIY bridal boxes. You can tailor it to the bride and even incorporate the colors she's using for her wedding day. This is a great gift idea because it is so practical, especially for bridal shower!
Bridal Robes
Bridal robes are a sure way to set the mood for the big day. These are super easy to find and almost every bride has one! It makes their getting ready pictures even more special. There are so many different styles to choose from as well!
Bride or Mrs. Denim Jacket
Along with bridal robes, customized denim jackets have been a new thing as well. It's an adorable gift for the bride because she can wear it for almost everything. During her engagements, bridals, and even over her wedding dress at the reception. This would be a great wedding gift from the bride's best friend! 
Gift Certificate
If you are distant from the bride or maybe you simply don't know what to get her you can't go wrong with a gift card. You can get her and her soon to be husband a gift card to use at target or a home good store. Somewhere they can purchase house warming needs. This is a great wedding shower gift because the couple can compare the gifts they've received and see what they have to left to buy for their new home. You can even go the route of giving the couple a visa gift card so they can use it on their honeymoon! Newly weds are always thrilled to get money so they can spend it where they need it. It's also a great last minute gift idea.
Personalized Makeup Bag
Who doesn't love a monogrammed makeup bag? This is an adorable way to incorporate the new Mrs.'s last name. This versatile bag can be used on the bride's wedding day, her honeymoon, and honestly however long she wants to use it for. It's the perfect present that has a nice personal touch to it.
Personalized Through Pillow
There are some beautiful options on Etsy for customized throw pillows. You can put the married couple's last name, the first letter of their last name, or their last name with their wedding date. This throw pillow will serve as a great reminder for many year to come of the couples love for each other! 
Personalized Apron
Maybe the bride to be is lover of all things baking. This adorable apron would be a great idea to give for her bride shower. You can customize it to say her name last name or it can say Mrs. and then her last name. Even her initials. Whatever her style is, if she's a baker she'll love this unique wedding gift. 
Customized Name Door Mat
Who doesn't love a brand new door mat? Especially one that has your new last name on it, it makes things feel even more exciting as the happy couple gears up for the big day. This is a perfect bridal gift to give at a bridal shower or couples shower! It can have the couples last name or it can say "Newly Weds". 
Bridal Survival Kit
This would be adorable to give when the soon to be bride gets engaged. It's a cute gift to get the bride through the wedding day. It has all of the essentials she may need to get through the day smoothly! The kit covers any wedding day emergencies the bride may run into. It has things like, bobby pins, clothing tape, hair ties, scissors, tweezers, etc. 
Wedding Planner Book
Need we say more? A wedding planner is a great way to help the bride stay as organized as possible before the big day. We all know wedding planning can get overwhelming. So staying on top of dates and details is super important for the bride to be! This would be a perfect gift to give right after she gets engaged, especially if she's one that likes to be super organized. 
Scrapbook
This is the one for the DIY brides. We all know someone who LOVES to do all things DIY! What better gift than a scrapbook so the bride can document the wedding planning process, wedding day, and even the honeymoon. This is such a great keepsake for the happy couple! 
Luggage Set
As boring or weird as it sounds, we all need luggage. Especially if the couple plans to honeymoon far away.  A nice set of luggage can be much appreciated because not many people want to spend money on luggage for themselves. Many grandparents and/or aunts/uncles will buy this for the bride to be! It will last the couple for almost a lifetime so it's really a gift that keeps on giving.
Mr. and Mrs. luggage Tags
Luggage tags are a great way for the couple to stand out on their honeymoon. This can be purchased with the luggage set or separately if the couple already has luggage. This is an adorable touch for the couple to use for their honeymoon adventure. 
I Do Slippers
How doesn't love a white pair of plush fluffy slippers? Especially ones that say " I do". This is a great gift to give the bride so she can wear them on her wedding day while getting ready! It would make for adorable pictures as well!
Silk PJs
Silk pjs are so adorable! This can be give with the I do slippers as mentioned above and the two can be worn together. You can even take it a step further and get the bridesmaids matching silk pajamas as well! That way everyone can match while getting ready for the big day. Getting ready pictures can't get cuter than this! 
Personalized Wedding Hanger
These personalized hangers are so beautiful and add a special touch of a bride's wedding day! You can either put "Mrs." or the bride's new last name. These can be found on Etsy for a reasonable price as well! Not only that, but imagine the bride's wedding gown hanging on a hanger like this, truly so stunning and make for a special day.
Giving the bride a thoughtful wedding gift is something she will never forget. Going the extra mile and adding personalization to her gift will make her feel so loved and special. When buying a gift for her, keep in mind her interests and likes. This will help you choose the perfect wedding gift for her!
Comment below and let us know what gifts you like to buy for the bride to be.